One of the great things of being in the world of tech is not just appreciating the next product or feature coming into the products that your business is releasing. Don't get me wrong – thats awesome cause you can see customers adopting and consuming those new features, but at heart, I'm still the kid who loves the latest thing. When I was younger it was Scalextric, but now as I get ever so close to my 40s I can appreciate a piece of new tech in a variety of industies. Read on if you're a little geeky like me!
Like I said above, I LOVE seeing the next big thing on the horizon, and sadly it's not only about Scalextic (although I do need to dig in my mum's loft to see if she's kept mine!), its about sustainability, its about productivity – but mostly, its about solving a problem that enough people have to make a viable product. I've decided to output a little of my RSS news feeds that look for news on the companies who I think have something pretty awesome to offer us all! There's no particular order, but hopefully one or two of you see a idea that peaks your interest!
With the 2020's obsession with everything being 'smart', the common road is no different. There are plenty of companies scrambling to come up with the next road surface, especially with the challenge of keeping electric cars charged etc. These guys though are pretty awesome, they've embedded sensors in their 'interlocking slabs' to collect traffic data, to wirelessly charge EVs, to provide WiFi/5G – pretty awesome.
What's also cool about these, is that this isn't some 'concept' – they've been running this in Denver since September 2018. Worth keeping an eye on
Blink
These guys are a little closer to my heart – mainly due to the fact I used them whilst at Stagecoach. Essentially Blink provide corporate communication to frontline workers, essentially those not in front of a computer. They could be a doctor, a bus drivers, an engineer, the list goes on. What they do well though, is make useful data quickly accessible, they integrate with just about anything and they are a pleasure to deal with. The number of awards they're winning says it all.
Isovalent
My good friend Nico Vibert would be having words with me if I didn't mention Isovalent. eBPF is a technology growing in popularly at a quite ridiculous rate, and if you don't believe me, look at this picture from KubeCon 2022 in Valencia.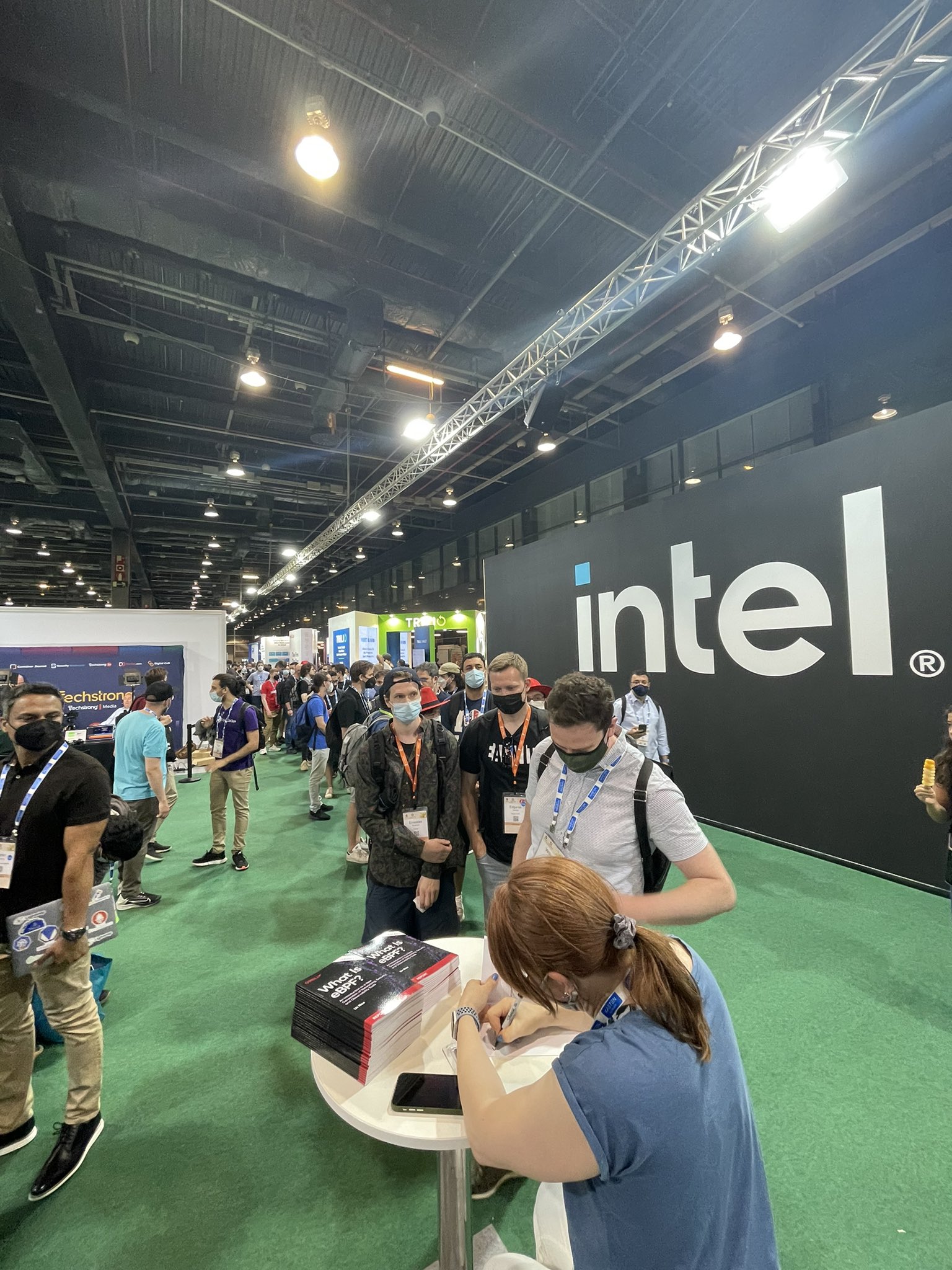 This is Liz Rice, a rather inspiring individual and acomplished speaker, Isovalent's Chief Open Source Officer. She's just published a new book called 'What is eBPF', and given the interest in eBPF, I suspect it won't be her last one. For those who aren't readers here is a great video from Liz herself a little over a year ago explaining.
Snyk
One of the things I feel I'm constantly reading about, or talking about is security. Gone away are the days where making sure you had applied an ACL on your firewall or made sure your DMZ was 'secure'. The attackers got smarter, embedding malicious code in software (see Solarwinds, et al). Synk is awesome in that it discovers and fixes vulnerabilities in code you've written, the dependancies you use and just about anything used in the development lifecycle. I saw that at an event a few years back, and was impressed back then – they seem to have gone from strength to strength since then. Oh, and to make it better – they're a UK-based startup too!
th4ts3cur1ty.company
If you are a user of social media, and by that I mean LinkedIn and Twitter, then follow Eliza-May Austin. Not only is she incredibly amusing, she alongside Stephen Ridgway is running a quite superb business. They realised that SIEM platform are expensive to run, pen tests and purple teams and are cost prohibative to most businesses, especially when you get locked into multi-year contracts. Not here. Pay-per-ticket, pay monthly whichever suits. Oh and she's from God's own country – Yorkshire!
Banked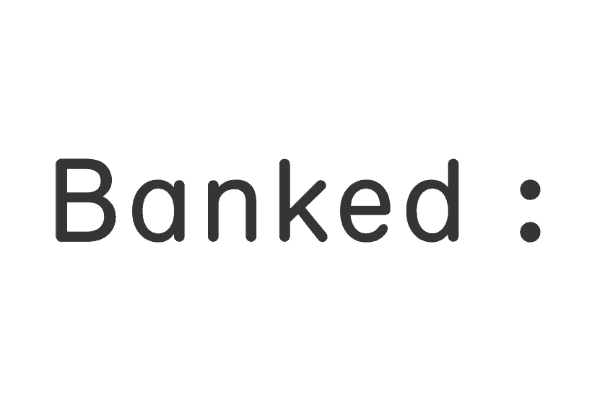 Bit of a curveball here. Banked are modernising the rather old-school payments world in the fintech space.. No, they're not like Monzo or Starling, they are bringing a new way of taking and making payments, securely. No typing in your long 16 digit card number, expiry date and CVV number. When you pay with Banked: it integrates with your banking app, your approve the payment – done. They've just got $20m Series A funding, and recently teamed up with Comic Relief to support a fantastic charity and to further showcase their superb tech. Well done!
MoleKule
It would be silly of me not to select a business that allows you to have something you can actually touch. And MoleKule have got just that. At a time where we're all very concerned about what we could be breathing in, enter Molekule; a device to purify the air using a technology called Photo Electrochemical Oxidation. Essentially though, it's proven to remove 99% SARS-CoV-2 from the air and destroy it within an hour. I know 2 friends with this now, and although its not cheap – it does its job and looks pretty cool doing it.
If anyone has any other cool tech companies that they are keeping an eye on – let me know, I'm always on the lookout for people doing pretty awesome stuff!